Search continues for 18-year-old man missing in waters off Nickel Plate Beach in Huron, 6 others rescued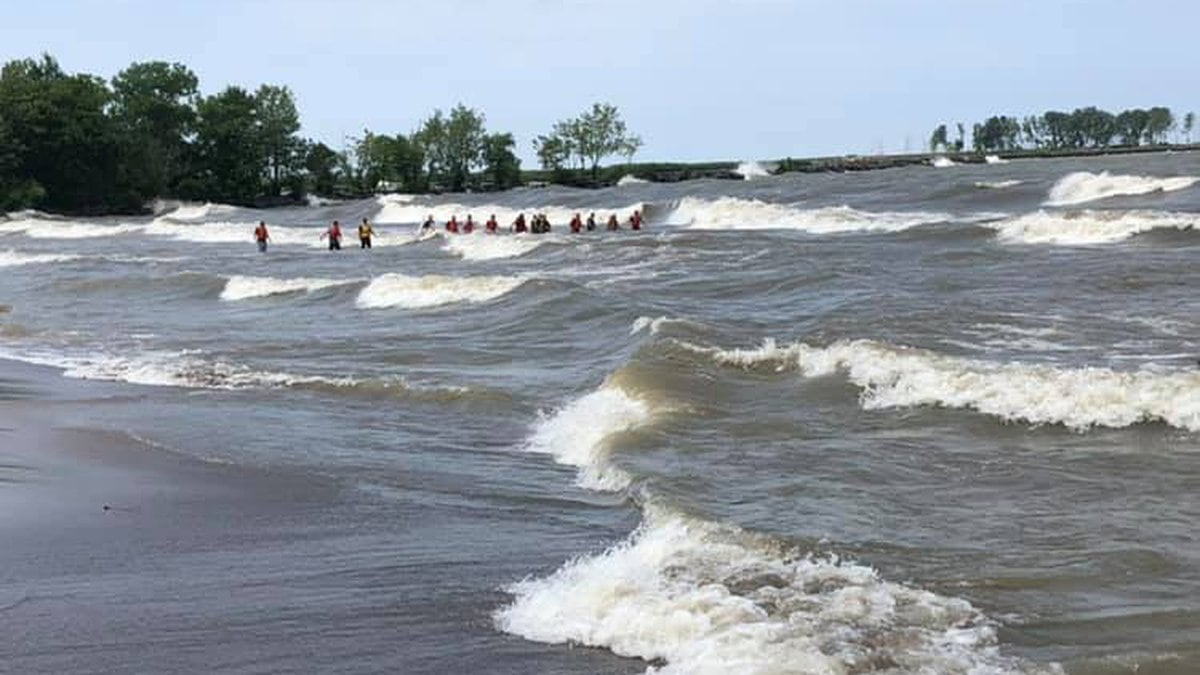 Updated: Jul. 7, 2019 at 5:02 PM EDT
HURON, Ohio (WOIO) - A search is underway for 18-year-old Alvin Martin of Ashland after he went missing off the shores of Nickel Plate Beach in Huron.
Martin was with a group of men on a raft trying to help a mother and two kids struggling in the water.
During their rescue efforts, Martin went under the water and didn't resurface, according to officials.
Officials said six people were rescued from the water.
The Coast Guard, Huron Police and Fire Departments, the Sandusky Fire Department, and the Erie County Sheriff's Office are assisting in the search that has been going on since about 2 p.m.
A helicopter is also assisting in the search.
The missing swimmer was reportedly wearing grey swim trunks.
Officials said he was last seen about 50 yards offshore.
Return to 19 News for updates.
Copyright 2019 WOIO. All rights reserved.