Body of 18-year-old man missing in Lake Erie off Huron beach recovered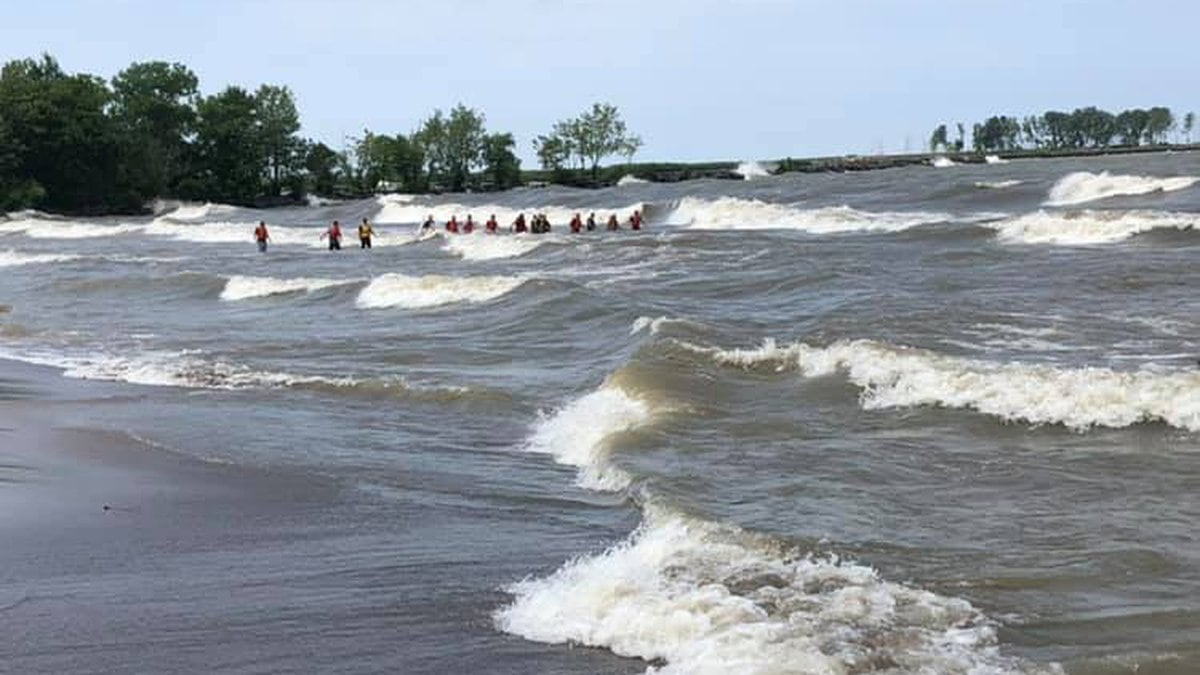 Updated: Jul. 9, 2019 at 8:41 AM EDT
HURON, Ohio (WOIO) - The body of 18-year-old Alvin Martin was recovered after he got pulled underwater while trying to help swimmers to safety on Nickel Plate Beach in Huron on Sunday.
19 News learned on scene that Martin was with a group of men on a raft trying to help a mother and two kids struggling in the water.
During their rescue efforts, Martin went under the water and didn't resurface, according to officials.
The Huron Police Chief said a fisherman made the discovery near the mouth of the Huron River at 7:20 a.m. on Tuesday.
The Huron Fire Department launched their boat and recovered the body about 50 yards north of the East Pier in Lake Erie, according to the chief.
The chief said Martin's family has been notified.
Erie County Coroner Brian Baxter was contacted before Martin's body was transported to Foster Funeral Home.
A statement from the Huron Police Chief said:
"Huron PD extends our sympathy to Alvin's family and friends and are keeping all affected by this tragedy in our thoughts."
Copyright 2019 WOIO. All rights reserved.