Akron-Canton Airport installs life saving opioid overdose units in terminal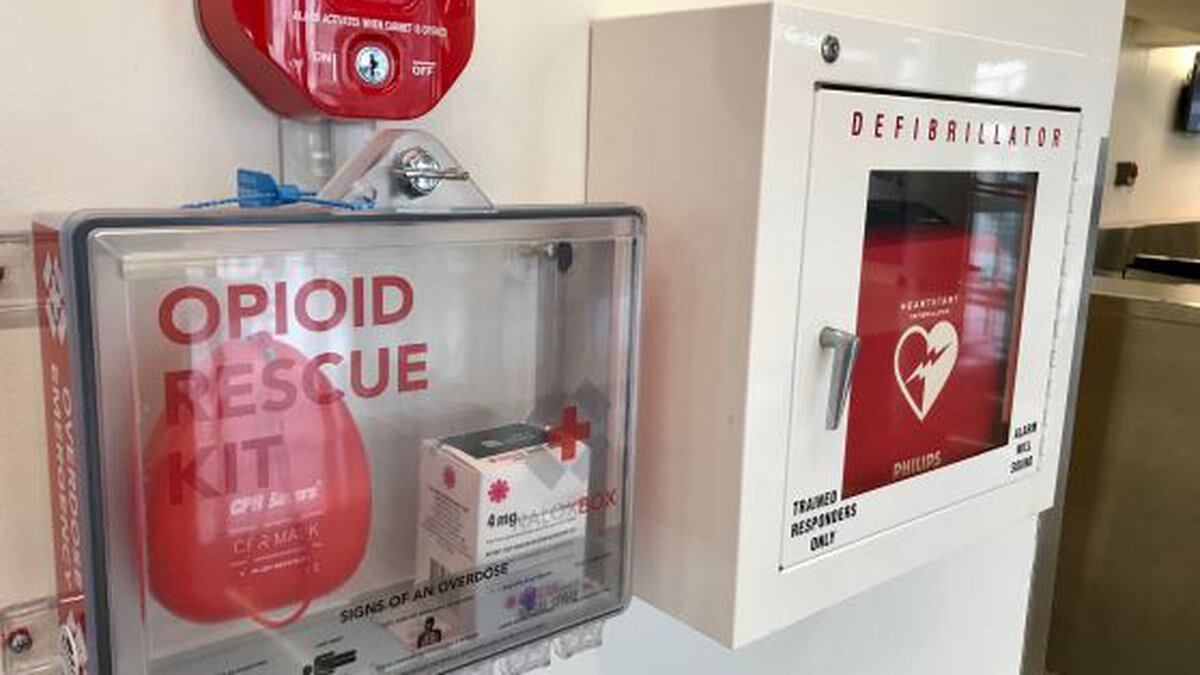 Published: Aug. 27, 2019 at 12:39 PM EDT
CLEVELAND, Ohio (WOIO) - The Akron-Canton Airport has installed NaloBox units inside the terminal that contain Narcan nasal spray. The spray can reverse the effects of opioid overdose.
"We are aware of the growing epidemic and feel responsible as a public facility to be equipped to handle such an incident," said Ren Camacho President and CEO of Akron-Canton Airport.
First responders have just six minutes to arrive and begin administering the life-saving drug Narcan in an overdose situation according to Greg McNeil, Founder and President of Cover2.org.
"Having Narcan readily available in public spaces can save lives by bridging the gap while waiting for first responders to arrive," McNeil said.
The cabinets are alarmed so trained staff can tell if they've been opened, however they can be accessed by individuals during the time of necessity.
"If we save just one life, it's well worth the investment," Camacho said.
The airport received three of the kits form the City of Green Drug Task Force and purchased four kits on their own.
"This small step makes a difference," City of Green Mayor Gerard Neugebauer said. "Having the airport partner with us by taking the steps to assist individuals in an emergency shows compassion and understanding of substance abuse disorders."
The emergency kits can be found on both the public and secure side of the airport.
Copyright 2019 WOIO. All rights reserved.