Swagger, the Cleveland Browns bullmastiff mascot, is retiring after Sunday's game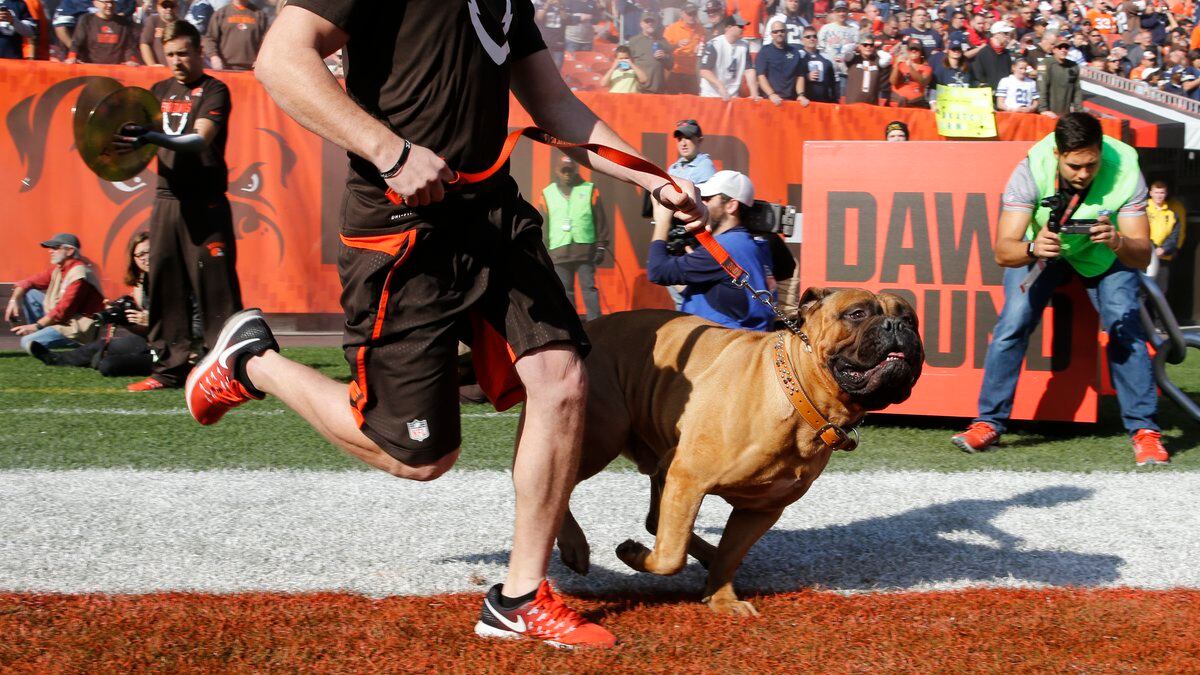 Updated: Oct. 11, 2019 at 3:44 PM EDT
CLEVELAND, Ohio (WOIO) - A team member of the Cleveland Browns will take the field at FirstEnergy Stadium for the final time on Sunday.
Swagger, the 145-pound bullmastiff mascot for the Cleveland Browns, is retiring, the organization announced on Friday.
Swagger has seen all the ups-and-downs with the Browns since first being introduced by the team five years ago. He ran through the tunnel at FirstEnergy Stadium for every home game over the past five years.
"Swagger has been a huge part of our team since 2014 and our fans absolutely love him," said Carlos Oseguera, Browns Senior Director, Fan Experience & Special Events. "Between his event appearances, pre-game duties on Dawg Pound Drive and his running out of the home team tunnel on game days, he's been the utmost professional through his years of service. We wish Swagger a happy retirement and know that SJ will carry on the family tradition beginning November 10."
SJ, Swagger's son, will take over the celebratory duties starting Nov. 10 when the Browns host the Buffalo Bills.
The 11-month-old bullmastiff will pick up where Swagger leaves off by making regular appearances with the Dawg Pound and at community events.
Both SJ and Swagger are from a breeder in Rootstown.
Copyright 2019 WOIO. All rights reserved.