Novice detectives and experts come together to tackle Newburgh Heights cold case at CrowdSolve: Chicago
The mysterious death of Kurt Sova has been unsolved for nearly 40 years
Updated: Feb. 26, 2020 at 10:55 PM EST
CHICAGO, Ill. (WOIO) - Imagine crowdsourcing to solve a crime.
Some law enforcement officials, criminology experts and professors think this could be a model for the future.
They gathered with true crime fans at CrimeCon CrowdSolve in Chicago this weekend, presented by the Oxygen network, to focus on a local cold case.
19 News was the only Cleveland TV station there.
Kurt Sova, 17, disappeared from a party in Newburgh Heights nearly 40 years ago.
His body was found five days later in a ravine just 500 yards away from the party house, even though the area had been searched before.
Back in 1981, the coroner couldn't determine Kurt's exact cause of death.
He ruled it accidental.
And Kurt's family went without answers for decades.
"How could he go to a party, wind up dead and we don't know nothing about it, 40 years later?" Kurt's brother, Kevin, said.
Police reopened this mysterious cold case last year.
What is CrowdSolve?
About 300 people came together from hundreds of miles away this weekend to try to solve Kurt's case.
CrowdSolve calls the event a "weekend murder mystery for true crime lovers."
This was the second CrowdSolve event. Last year, they profiled two cases out of Seattle.
"It's fascinating because I'm a crime junkie, one of those that always watched Dateline, 48 hours," said Eileen Soliz from Fort Worth, Texas.
She brought her daughter Olivia.
"It feels like an inside scoop kind of thing," she said.
"A little empowering, getting to step into a role that I wouldn't normally be able to," said Vanessa from Maryland.
Amateur detectives tried to answer this three-part question: was Kurt Sova's death an accident, a cover-up, or a murder?
"Just anything to make this family close this chapter from their lives," said Paz from Nebraska.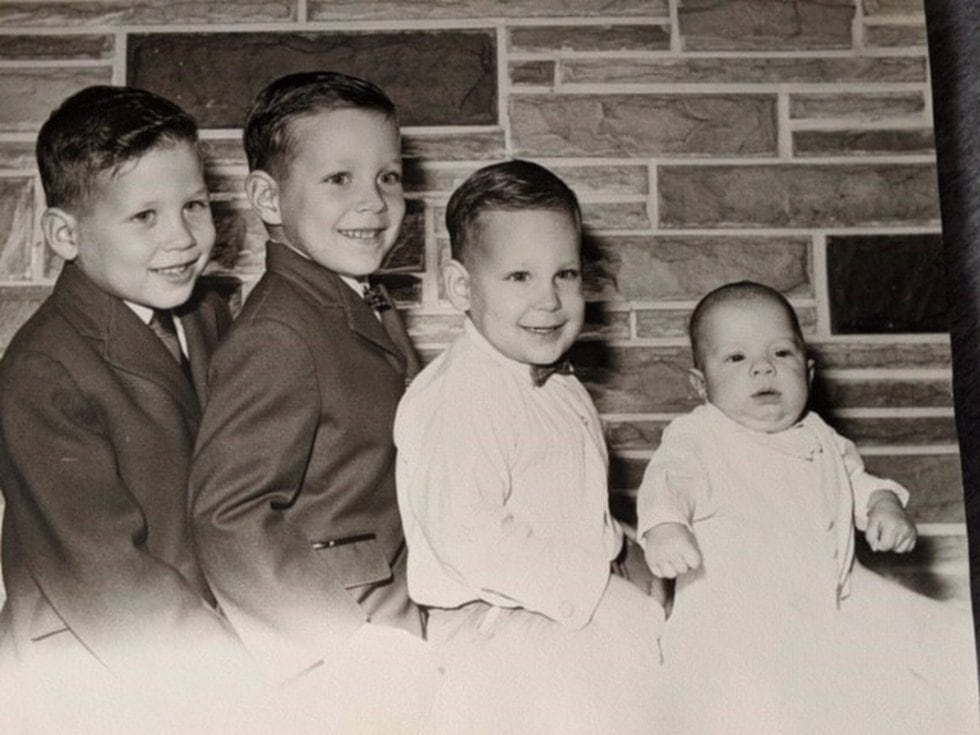 Kurt's brother searches for answers
One person there reminded participants what it's all about.
"These people don't even know us. Why do they care about my brother?" said Kevin Sova, tearing up.
Kevin is the only immediate family member still alive.
"Kurt was fun-loving, very funny. A comedian. Loved doing sports," he said.
Kurt was the youngest of four brothers.
After they lost him, life changed forever.
"Some kid who went to a party, drank too much and killed himself. What if that's not the case?" Kevin Sova said.
After years of no attention on Kurt's case, Kevin is giving CrowdSolve a shot.
"Maybe we're on the cutting edge of finding out what happened. Maybe some of these people might trigger something," he said.
Crowdsourcing cold cases
Retired US Marshal Arthur Roderick hosted CrowdSolve Chicago.
"It's an unusual case because there's a couple questions, like where was he for five days. How come no one has come forward?" he said.
He said CrowdSolve wants to duplicate this across the country.
"Investigators have everything, and that's what these 300 people are going to be looking at. The whole case file, medical examiner reports, toxicology reports. Interviews of witnesses, photographs of the crime scene. They get to see everything, which is very unusual," Roderick said.
World renowned experts walked these amateur detectives through the evidence.
A forensic pathologist, criminologist, polygraph examiner and US Marshal with expertise in detecting deception were all on hand.
Participants can't talk about their theories or leads outside of the event, except in a closed Facebook group with one another.
They signed non-disclosure agreements due to the sensitivity of reviewing an open case.
Roderick thinks crowdsourcing cold cases could be a national model.
"There's a huge benefit to law enforcement where you can get 300 people fresh eyes to look at a particular case and come up with different theories," he said.
Not many police departments may be willing to open up their case file for something like this.
But Chief John Majoy with Newburgh Heights Police did just that.
"We said from the get-go, that we're going to run whatever direction the case takes us, whatever road it goes, we're going to go," he said.
CrowdSolve gave Chief Majoy access to resources and experts many small police departments never get.
19 Investigates learned new leads could already be in the works.
"It just goes to show that this philosophy, this idea of bringing people in and letting them analyze a case may be on the cutting edge of something," Majoy said.
Majoy is thinking outside the box.
He reopened Kurt's case last year with the help of criminal justice students from his alma mater, Tiffin University.
"Really we didn't have anything to lose with that, we thought we had everything to gain, and so far that's proven true," Majoy said.
Tiffin University students we spoke to think crowdsourcing cold cases could be a model for the future.
"To have other people looking in on the theories that we've come up with and putting their own ideas and ways to go about the case I think is very valuable," said Kristiane Kramer.
"It's different people with different experiences and different viewpoints helping us all together, so it's amazing," Kylie Shreve said.
They hope CrowdSolve will help the work they're doing on the case.
"We hope to give an answer to Kevin and to his family. And we hope to find justice for Kurt as well because even though he has passed on, we do owe it to him," said Lindsey Willis.
Majoy believes hundreds of eyes and national attention can only help the case.
But the big question remains—can it be solved?
"I think there's potential for it being solved, I really do. Do I expect to go to the grand jury next week? I don't," Majoy said.
Kevin hopes he'll finally have the answers the rest of his family went to their graves without.
"We should know why our loved ones died, even if it's not what we want to hear," he said.
What happens next?
CrowdSolve will analyze all of the theories and ideas and give that report to Newburgh Heights Police.
Hopefully they'll find something to solve the case and bring Kevin Sova the answers he deserves.
If you have any information on Kurt Sova's case, Crimestoppers is offering a reward of up to $5,000 for any information that leads to an arrest.
Contact them at 216-25CRIME.
Copyright 2020 WOIO. All rights reserved.