Kent State commemoration of 50th anniversary of May 4 shooting goes virtual due to coronavirus concerns
Online program features Kent State choir paying tribute to Crosby, Stills, Nash and Young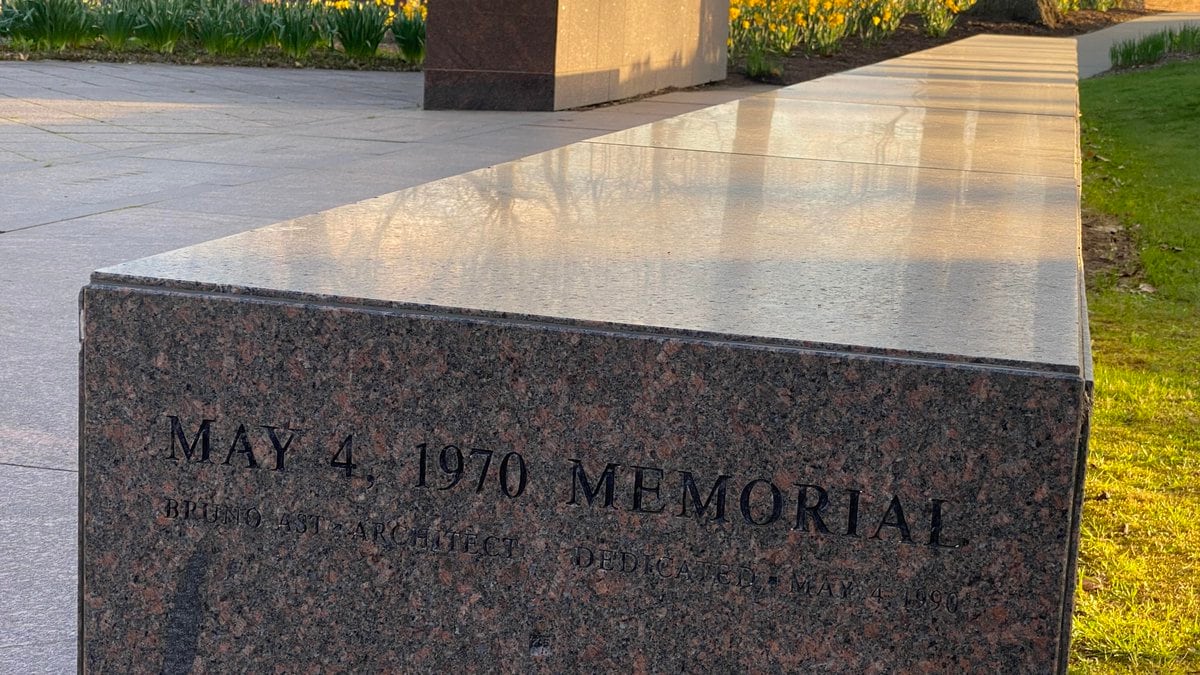 Updated: May. 4, 2020 at 12:51 PM EDT
Kent, OHIO (WOIO) - The 50th anniversary of the Kent State University shootings on May 4, 1970 are entirely online on Monday due to concerns about the coronavirus, despite extensive planning by the school to commemorate the event.
In May of 1970, Ohio's Governor called in the National Guard to quell unrest on campus over the Vietnam War and, specifically, the U.S.'s invasion of Cambodia days earlier.
Students had vandalized businesses in Kent and set fire to the ROTC Center on campus when nearly 1,000 Guradsmen arrived on campus.
About 3,000 students gathered in the Commons when the Guard advanced after tear gas didn't disperse the crowd.
"They just suddenly turned and fired," says then-architecture student John Cleary. "Being naive and not realizing the danger I was in, I didn't duck for cover and I got hit in the chest with a bullet and it just knocked me down."
Four died and nine other students got hit by the 67 bullets fired in 13 seconds, including Cleary. He says it's important to mark the occasion, no matter how it's done.
"They don't have a clue as to what happened May 4," Cleary says of people who didn't live through it. "I think to remember and honor the four students who were slain gives some weight and hopefully prohibits that kind of action in the future."
Kent State dedicated its memorial in 1990 on the 20th anniversary of the shootings.
The university marks 12:24 p.m., the moment the bullets flew that Wednesday afternoon.
The commemoration will feature a tribute to Crosby, Stills, Nash and Young by the Kent State choir. The group released the song "Ohio," chronicling the events, on June 1, less than a month after the shootings.
Copyright 2020 WOIO. All rights reserved.