Fewer seats, thermal scans, food lockers and more await fans
COVID games will be socially distanced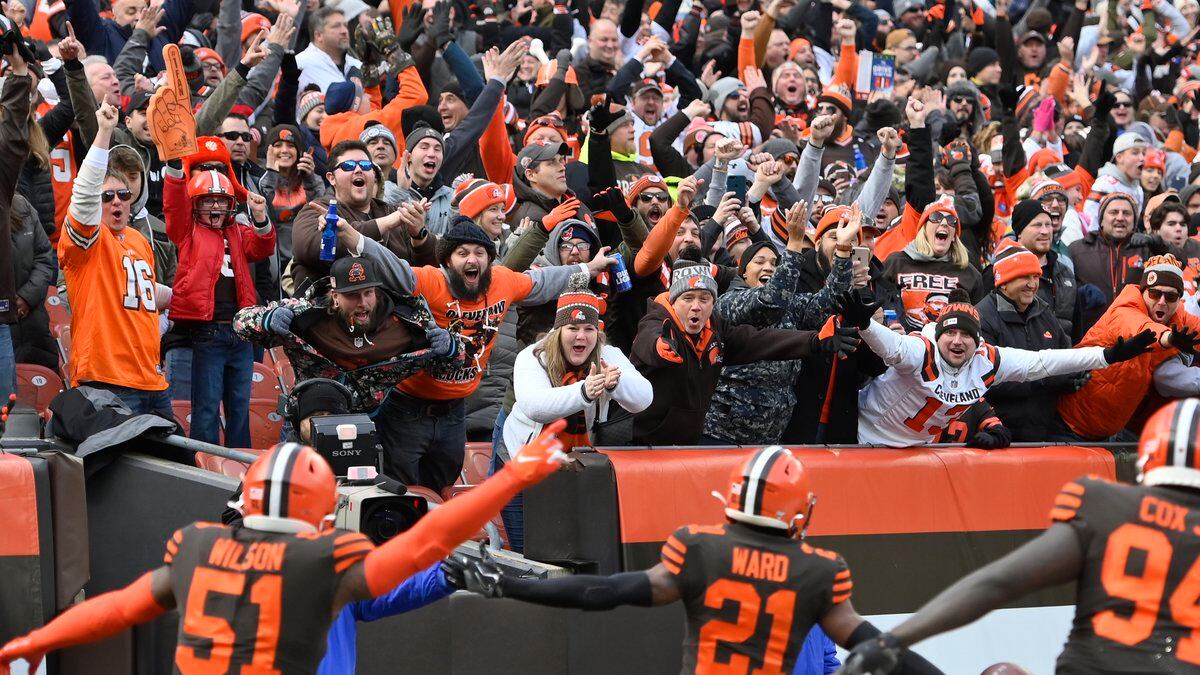 Published: Jun. 30, 2020 at 4:17 PM EDT
CLEVELAND, Ohio (WOIO) - If football teams take the field this fall, they will be doing a lot of things differently because of COVID-19. Fans should also expect hurdles, if they are even allowed in the building. If they are, there will not be as many of them. "They are looking at anywhere from 10-40% capacity," said Sam Zietz, CEO of Grubbrr, a company that deals in wireless ordering.
Just getting in the gate will be different, and it'll be more than just standing six feet apart in line. "Technology such as thermal temperature kiosks that can take a temperature in under two seconds is an important part of keeping people safe," said Zietz.
Concession stands have two problem areas. First, the line to place an order, then the line to pick it up. Mobile ordering, through and app or a kiosk takes care of the first one, food lockers will clear up the second. "When you go to pick it up it's a two sided kiosk. The food preparer enters the food from the back, then it texts the person that their food is ready and they can pick it up."
Grubbrr is already in talks with teams and schools about how to get stadiums running like this. "We are talking about how do you retrofit these types of units in. It's repurposing a lot of their current concession stands and putting the lockers in that type of area. That way you still have the food preparers behind it that are servicing it and putting the food in, but they are completely safe," said Zietz.
When you think of fans at games, you think of packed crowds. That might be the easiest one to deal with. You just don't sell as many tickets and spread out the ones you do sell.
Bathrooms need to be cleaned more often, said Zietz. "Overt acts of cleanliness, making sure the person cleaning the restrooms are doing it significantly more often than they normally would do it, and that the process is overt so people can see that they are constantly cleaning."
None of this is full proof, all of this will help, and all of it is part of our new normal.
Copyright 2020 WOIO. All rights reserved.