Mansfield officer seen on video dragging teen boy during detainment suspended for 60 days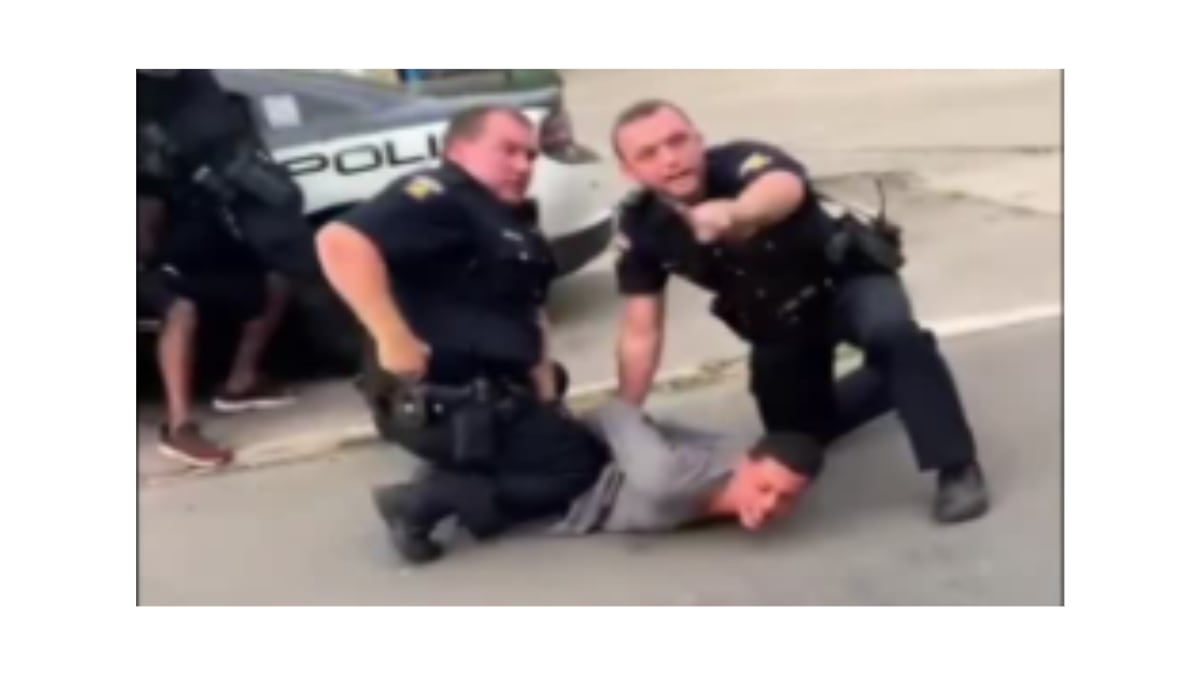 Updated: Oct. 19, 2020 at 4:03 PM EDT
MANSFIELD, Ohio (WOIO) - The Mansfield Police Department completed a thorough review into an officer's actions during an Oct. 12 detainment of a 17-year-old boy and determined he violated rules pertaining to the "treatment of persons in custody."
As a result, Officer Jordan Moore was served with a 60 day suspension, beginning Oct. 20, 2020 and lasting through Jan. 11, 2021.
The internal investigation concluded after a review of all audio and video elements of the incident, as well as a compiling of all officer statements and reports.
Police said, as seen in a video that surfaced on social media, that Officer Moore grabbed the boy by his hooded-sweatshirt without any warning or instruction to comply with orders, and dragged him several feet while he was handcuffed to the passenger side of a Mansfield patrol car in an effort to assist other officers on scene dealing with an arrested adult.
"Officer Moore's response was found to be improper which resulted in the misapplication of force used on a person that was handcuffed, in custody, and offering no resistance," the department stated in a press release.
Police said the adult being arrested was resisting, but there was no need for Moore to take immediate action by dragging the teenager.
Moore will also be required to undergo additional training.
Copyright 2020 WOIO. All rights reserved.