Technical issues at Wolstein Center's vaccine clinic make trying to set up 2nd dose appointments challenging
Ohio Department of Health is going through manually to make sure second appointment is scheduled.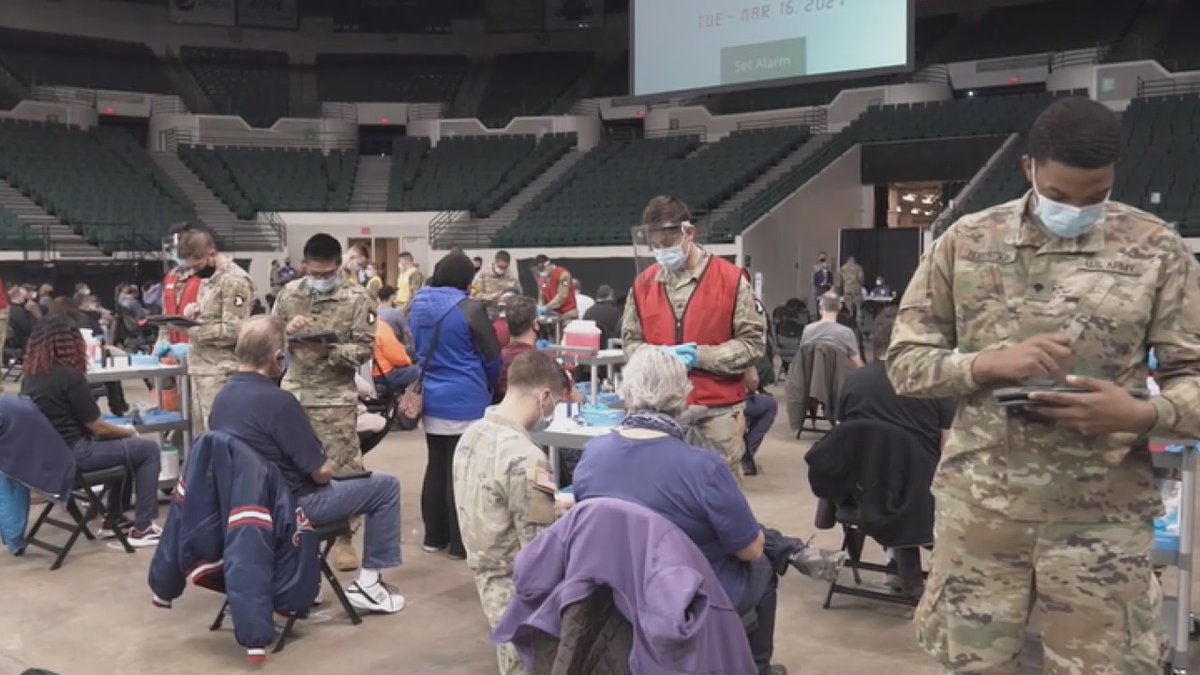 Updated: Mar. 30, 2021 at 3:42 PM EDT
CLEVELAND, Ohio (WOIO) -The Ohio Department of Health confirmed today there have been some issues at the Wolstein Center, trying to sign people up for their second dose of the COVID-19 vaccine.
At least one person Cleveland 19 spoke to said they were told by a National Guard member on Saturday, after getting the first shot, that the system was down and couldn't schedule a second shot at that time.
A spokesperson for ODH said, "The system as a whole was not down."
"However, there are occasions in which a second-dose appointment may not have been scheduled due to technical difficulties or human error," a statement from ODH said. "This is a small percentage of those being vaccinated at the Wolstein Center."
The way the system is suppose to work is when a member of the National Guard gives a person their first shot, a tablet is used to immediately set up a return visit.
"All of those who book an appointment at gettheshot.coronavirus.ohio.gov, whether that is for the Wolstein Center or another location, should set up a username and password to sign up for an account," the statement explained. "Once an account is set up, they will receive email or text message reminders about their second dose appointment. However, if they did not sign up for an account, they will not receive these automated reminders."
According to the ODH second dose appointments are automatically set up for three weeks from a person's first appointment.
After signing up for a first appointment through the state, patients should have gotten an email asking them to signup for an account with ODH.
If you completed that task they can login here, and go to your dashboard in the upper right corner.
Your dashboard will show you your scheduled second visit.
Anyone who is still having issues, or has no access to a computer should call, 1-833-4-ASK-ODH (1-833-427-5634).
Copyright 2021 WOIO. All rights reserved.