Browns host Chargers (live blog)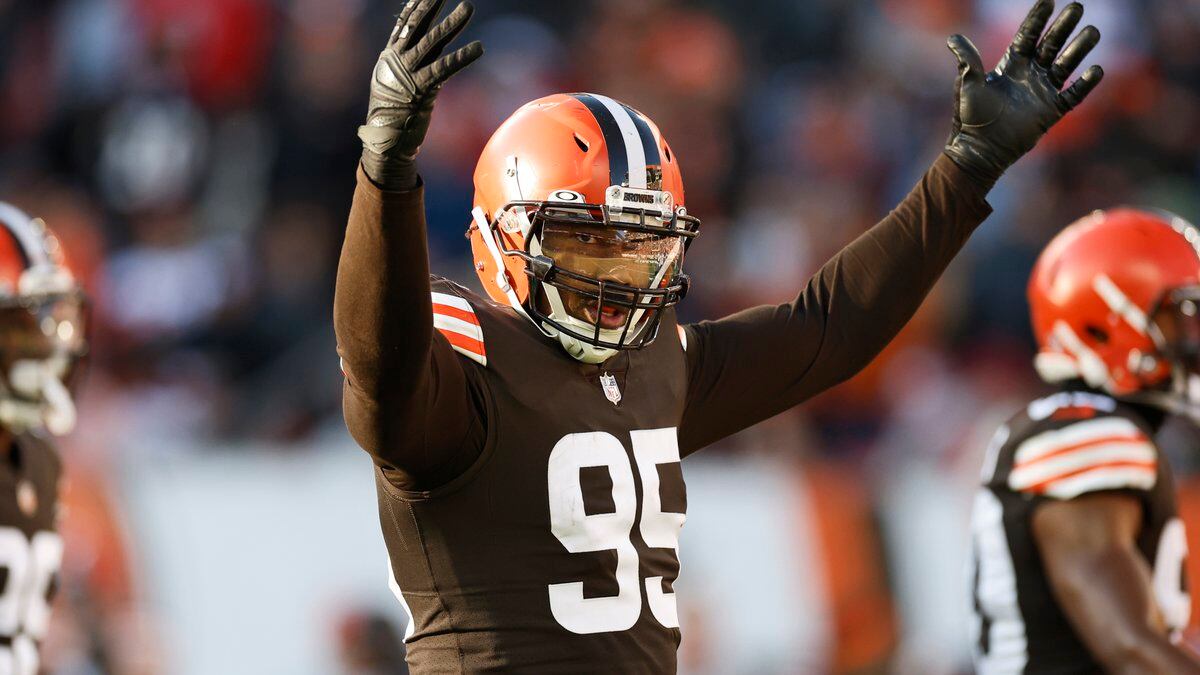 Published: Oct. 9, 2022 at 12:43 PM EDT
CLEVELAND, Ohio (WOIO) - Cade York misses wide right on a game-winning 54-yard field goal. The Chargers walk out of Cleveland with a 30-28 win.
The Browns get a crucial fouth down stop and will get the ball back with 1:10 to go in the ball game.
Jacoby Brissett throws an endzone interception with 2:58 left in the game. The Chargers have the ball and the lead.
The Browns have ruled out CB Denzel Ward with a concussion. He will enter the NFL's new concussion protocols.
The Chargers retook the lead after a 27-yard field goal. They lead 30-27 with 9:30 left in the ball game.
Browns CB Denzel Ward was taken into the medical tent after getting hit early in the 4th quarter. He was then taken to the locker room.
The Browns took the lead back from the Chargers when Kareem Hunt scored from two yards out to cap off a 75 yard drive. The touchdown made it 28-27 Browns. The answered a Charger field goal that gave L.A. a six point lead.
Austin Ekeler put the Chargers up 24-21 in the third when he ripped through the Browns defense for a 22 yard touchdown run.
The Browns took a 21-17 lead in the second when Nick Chubb scored his second touchdown of the day.
It was a one yard run that came one play after the Chargers gave the Browns a gift- a roughing the passer penalty was called after Jacoby Brissett threw an incomplete pass into the end zone on third and goal.
Austin Ekeler capped off a 99-yard drive by the Chargers when he took a short pass from Justin Herbert and made his way into the end zone. The score put Los Angeles up 17-14.
Three plays into the second quarter the Chargers cut the Browns lead to 14-10. Josh Kelley scored on a five yard touchdown run that was set up by a 71 yard scamper by Austin Ekeler.
On their previous drive Los Angeles drove for a field goal.
The Browns took a 14-0 lead in the first quarter when Jacoby Brissett hit Amari Cooper in the end zone for their second touchdown in as many drives.
Nick Chubb got the Browns on the board first early in the first quarter. He took a hand off to the right, found the sidelines and ran through some Charger traffic for a 41 yard touchdown to put the Browns in front 7-0.
___________________________________
The Cleveland Browns and Los Angeles Chargers kick off at 1:00 p.m. Sunday at FirstEnergy Stadium.
It's the first time defensive end Myles Garrett will play a game since a serious car crash on Sept. 26 in Medina County.
Check back here for updates and highlights throughout the game.
Copyright 2022 WOIO. All rights reserved.