Glenville Tarblooders win first State Football Championship
First State Title for Cleveland Public School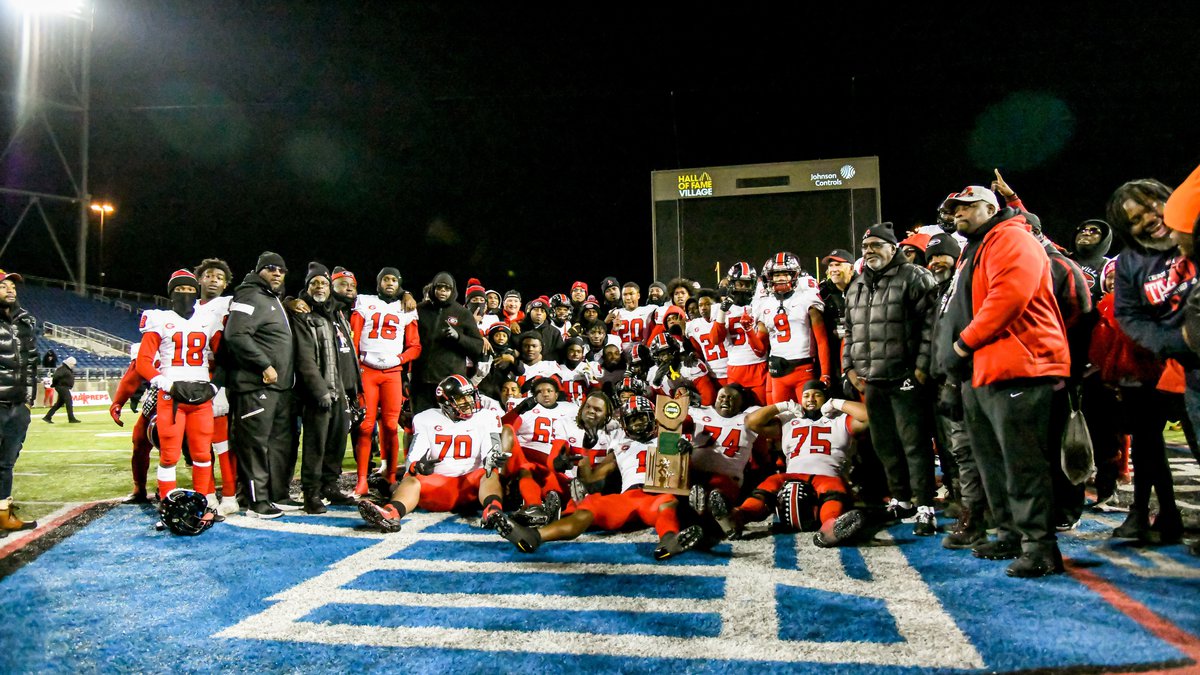 Published: Dec. 3, 2022 at 11:16 PM EST
CANTON, Ohio (WOIO) - Third time is the charm for head coach Ted Ginn Senior and his Glenville Tarblooders. Ginn and his Tarblooders make Cleveland Public School history Saturday night at Tom Benson Hall of Fame Stadium.
With a 26-6 victory over Cincinnati Wyoming in the OHSAA division four State Championship game, Glenville becomes the first Cleveland Public School to win a state title in the playoff era.
Two previous times, Ginn took Glenville to the state title game but came up short. In 2009, the Tarblooders suffered a last minute loss to Hilliard Davidson in the division one championship game. In 2013, Glenville lost to Loveland in the division two championship game.
Glenville did not take long to get on the scoreboard. Following a Wyoming turnover, quarterback Damarion Witten connects with Deonte Rucker for a 39-yard touchdown and a 6-0 lead just two minutes into the game.
Wyoming would answer with a touchdown of their own and the game was tied 6-6 at the end of the first quarter.
The rest of the night belonged to the Tarblooders, D'Shawntae Jones to be exact. The Ohio State recruit scored three touchdowns on the night. The 29-yard run early in the second quarter gave Glenville a 12-6 lead. A 1-yard run later in the 2nd gave the Tarblooders an 18-6 lead at halftime.
Jones saved his best touchdown run for his last, a 45-yard run early in the third quarter to wrap up the scoring.
Following the victory, the Tarblooders received congratulations from all over the Cleveland area.
Copyright 2022 WOIO. All rights reserved.