Northeast Ohio officials react to video release of deadly Memphis police beating
WARING: This story contains bodycam video containing graphic violence and language. Viewer discretion is advised.
Published: Jan. 27, 2023 at 7:03 PM EST
CLEVELAND, Ohio (WOIO) - Officials throughout Northeast Ohio reacted to the released video of the deadly beating of Tyre Nichols, 29, by five police officers during a Jan. 7 traffic stop in Memphis.
Nichols, who was Black, died three days following the incident, according to the Associated Press.
Cleveland City Hall said they have an action plan ready for any activity related to the video's release in a Facebook post.
Cleveland Mayor Justin M. Bibb also called for change in an official statement.
The video evidence released today in the beating death of Tyre Nichols in Memphis is horrifying. I am heartbroken for Tyre's family—his parents, his siblings, and his young son. No family should ever have to experience what they are going through right now.

We have been here too many times without achieving the change we so desperately need.

What happened in Memphis on January 7 lays bare what is at stake if we do not get police reform right. Despite heightened awareness and nationwide organizing and activism in the wake of the killing of George Floyd, change is not happening fast enough.

We must do better, and it starts with real accountability, real oversight, and working in partnerships across our communities.

Here in Cleveland, the new Community Police Commission—established by Issue 24—met for the first time on Wednesday to begin their critical work as one of the strongest citizen oversight boards in the country. We believe that this is the beginning of a new era in constitutional policing, powered by people and set up for real and lasting change.

I join leaders from across the country in denouncing the brutality that took this young man's life, in calling for peace as the investigations continue, and in asking for justice for Tyre Nichols and his loved ones.
Cleveland City Council asked residents to demonstrate peaceful protests following the video's release.
Council leadership understands residents are frustrated and angry by the content of that video, and from other recorded violent encounters. The Cleveland Division of Police is committed to protecting the right for peaceful demonstration by community members.

Cleveland is taking steps to foster better community-police relationships. These steps include legislation passed by Council in 2022 that requires the release of video footage within seven days of an incident involving a police officer's use of deadly force, efforts to improve police-community relationships via the Community Relations Board, partnering with our consent decree monitor, and seating the newly formed Community Police Commission. Council appointed three members to the Commission and approved the appointment of the mayor's ten picks to the Commission.

Working with the Cleveland Division of Police and community advocates, Council remains committed to building better community-police relationships in Cleveland.
The Cleveland Cavaliers also issued a statement following the video's release.
The release of the police body cam video in Memphis also struck a chord closer to home for the community in Akron, which is still demanding answers for the shooting death of Jayland Walker.
The Ohio Attorney General's Bureau of Investigation has logged 1,100 hours probing the case, and 19 News has learned that their findings could be turned over to a grand jury by April.
Ken Abbarno, a partner with the law firm of DiCello Levitt and represents the Walker family, says what's happening in Memphis can't help but renew calls for police accountability and transparency.
"Release of videos with any police violence or traumatic event no matter who the family is becomes a traumatic experience for that family," Abbarno told 19 News. "It brings up so many horrible memories of what happened and the thought of when will I achieve justice is something to go through the minds and emotions of the families."
Abbarno continued, saying the speed in which Memphis authorities moved to investigate the death is a "step in the right direction."
"Sadly, in so many instances we don't see institutions taking accountability or police departments taking accountability right away like you've seen in Memphis, and like you see has not happened in the city of Akron."
The AP reports the Shelby County district attorney found the five officers responsible on Jan. 26 for Nichol's death.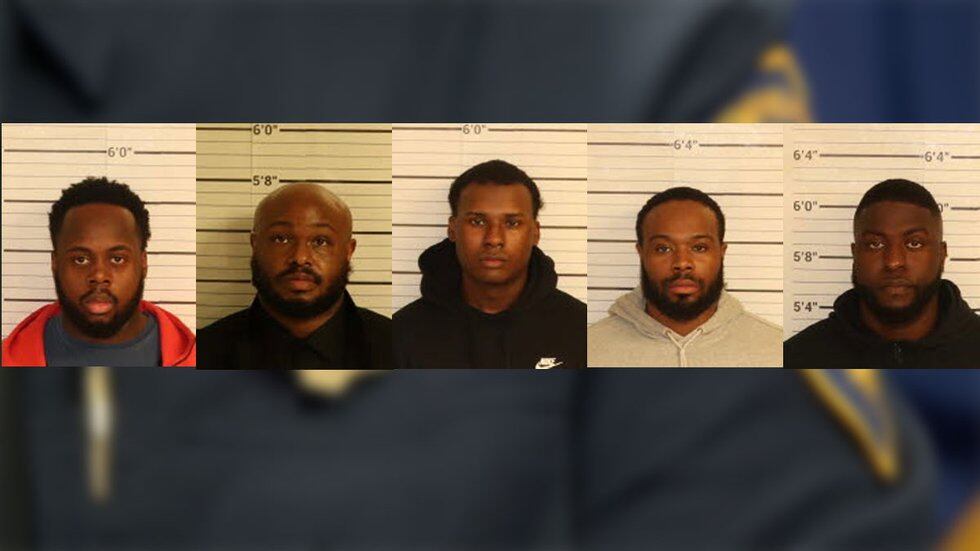 Officials have identified the officers as Tadarrius Bean, Demetrius Haley, Desmond Mills Jr., Emmitt Martin III and Justin Smith.
The district attorney charged all five men, who are Black, with second-degree murder, aggravated assault, aggravated kidnapping, official misconduct and official oppression, according to the AP.
Nichols' family, who viewed the footage Monday, has called for peace as the city of Memphis readies for the video's release.
"I don't want us burning up our city, tearing up the streets, because that's not what my son stood for," Nichols' mother, RowVaughn Wells, said. "If you guys are here for me and Tyre, then you will protest peacefully."
This is a developing story. Return to 19 News for updates.
Copyright 2023 WOIO. All rights reserved.