Some say Halloween display crosses a line
Published: Oct. 9, 2015 at 12:25 AM EDT
|
Updated: Oct. 10, 2015 at 1:22 PM EDT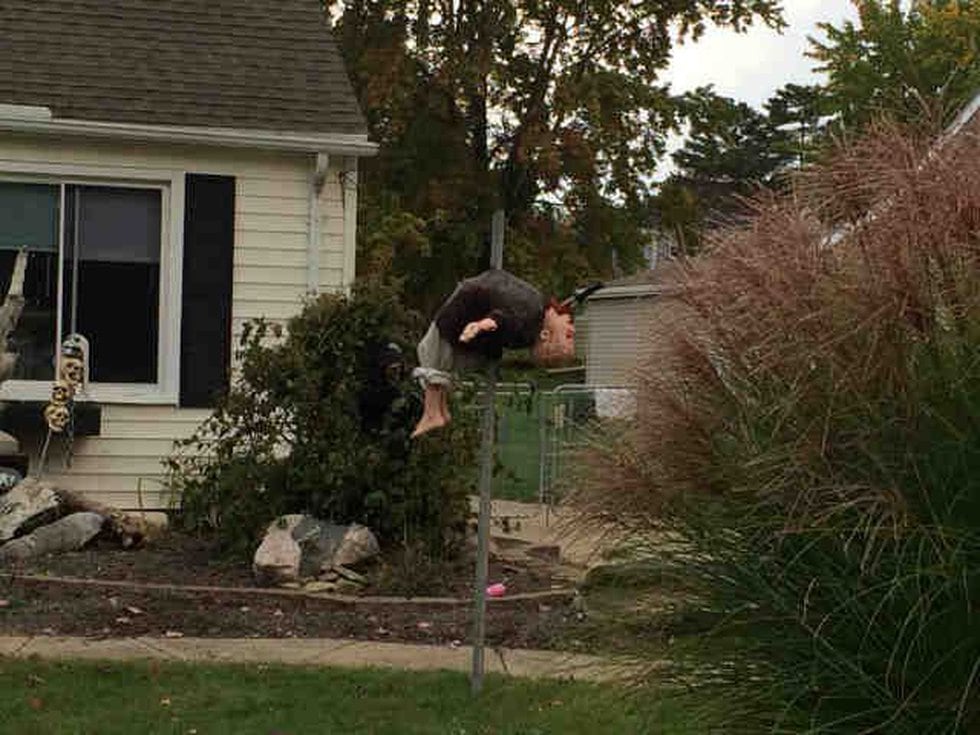 PARMA, OH (WOIO) - A life-like Halloween display is causing some controversy on Dentzler Road in Parma.
"I felt scared 'cause I thought they were real people," explains a 9-year-old girl who we are not identifying.
The little girl says she was frightened by the display less than a block from Dentzler Elementary School she attends in Parma.
"Shock. You take a double take because it is a very realistic display. Almost horrified that somebody would think that it's okay to put it that close to an elementary school," says Jackie Anselmo, the little girl's mother.
Anselmo says they noticed the display on the way to school. She says her daughter thought the bodies displayed in the front yard were real.
Anselmo tells us she and several other neighbors are bothered by how graphic the display is and say it is too close to the elementary school.
She was so troubled by it that she took a picture and emailed the city to try to get the display taken down.
But Parma officials say there is nothing they can do about it because the display represents freedom of expression.
We wanted to hear what the homeowners who put up the display had to say.
"We don't want to scare kids. We just want to do the Halloween fun of it and but definitely no ill intent, no," explained Vicki Barrett.
Barrett says she and her husband haven't had any complaints. She says she even has a two-year-old and a special needs teenager and
would never do anything to purposely frighten children.
"Would you take it down knowing it may scare some kids in the neighborhood?" asked Cleveland 19's Tiffani Tucker.
"If it's scaring some kids and we knew they're having a hard time leaving school, yeah, we may have toned it down," Barrett said.
Tone it down or take it down, says Anselmo. Her daughter even offered some suggestions of other Halloween displays.
"Like fake plastic skulls or little tiny skeletons or blow up pumpkins."
What do you think? Join the conversation on our Facebook page!
Copyright 2015 WOIO. All rights reserved.