Protesters demand resignation of Cuyahoga County Prosecutor
Published: Jan. 1, 2016 at 5:15 PM EST
|
Updated: Jan. 1, 2016 at 11:52 PM EST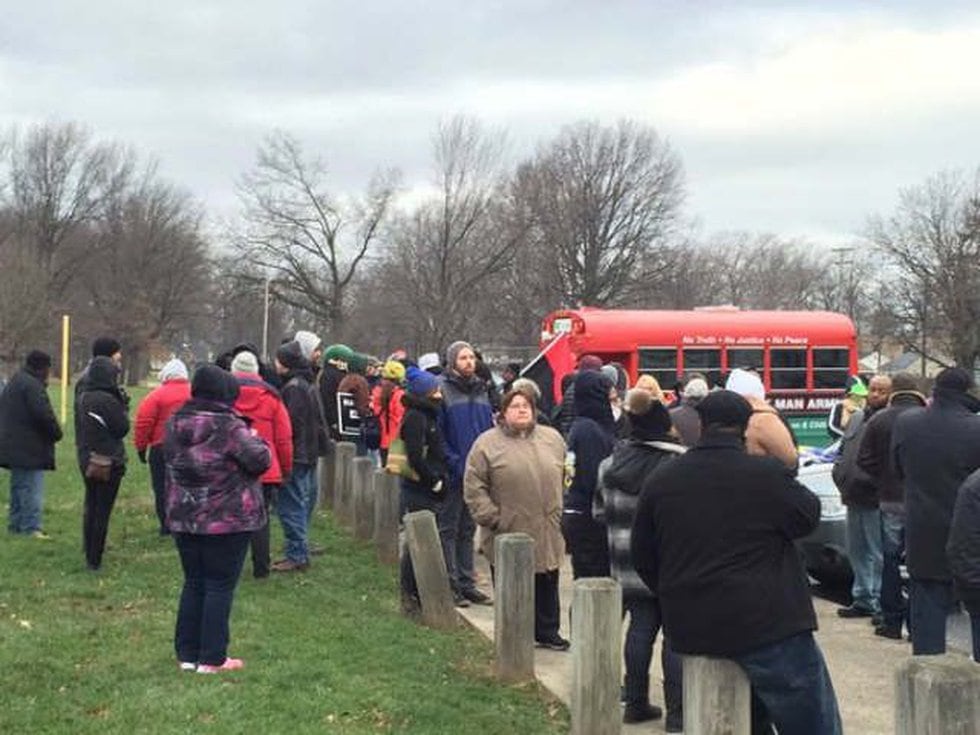 CLEVELAND, OH (WOIO) - Armed with a printed list of demands, about 100 protesters marched to Cuyahoga County Prosecutor Tim McGinty's house on New Year's Day to protest a Grand Jury decision that two police officers would not be charged in the 2014 shooting death of Tamir Rice.
Protesters said they have four demands, that the police officers involved in Tamir Rice's shooting death are fired, that the prosecutor is fired or resigns, that there is a federal investigation into the incident, and that from now on there is an independent prosecutor assigned to every case where police use deadly force.
Many of those in Friday's march wore signs that said 'Fire McGinty,' and others wore a picture of Tamir Rice. Rice relatives, community organizers and clergy were among those in attendance.
The rally started at noon at Impett Park on West 153rd Street, and protesters braved the below freezing temperatures to start marching at 1 p.m..
Those marching were flanked on all sides by Cleveland Police officers.
Once they arrived at Prosecutor McGinty's home, Rice's cousin LaTonya Goldsby began speaking about her family, the city and why they believe the prosecutor should be fired.
"Tamir's spirit can't rest until Timothy McGinty is out of office," added Goldsby, representing Black Lives Matter Cleveland. "That's why we brought our demands to his house, to show how his work has harmed the Cleveland community."
She went on to say, "My family has no idea why this happened. We do not accept this decision."
Goldsby ended her comments to those gathered by saying if demands aren't met, they will continue their protests at the Republican National Convention.
After Goldsby spoke, protesters staged a "die in," where nearly all of the protesters laid on the sidewalk in front of the prosecutor's house. The group laid on the ground for four minutes, they said, to symbolize the amount of time that passed before Tamir Rice received medical attention after he was shot.
Demonstrations have taken place every day since the Grand Jury's decision not to indict Cleveland Police Officers Timothy Loehmann and Frank Garmback for the deadly shooting of 12-year-old Tamir came down Monday, December 28 2015.
This was the fifth straight day of protests.
Goldsby told Cleveland 19 she didn't know how long the family wants the demonstrations to continue. She did say that she encourages people to register to vote and exercise their voices at the polls.
"There is no words that can describe how heinous this action was. The fact that a 12-year-old cannot receive justice in the criminal justice system it's just ridiculous," said Goldsby.
Download the Cleveland 19 News app. 
Copyright 2016 WOIO. All rights reserved.