How many Cleveland neighborhoods are there -- 42? (interactive map)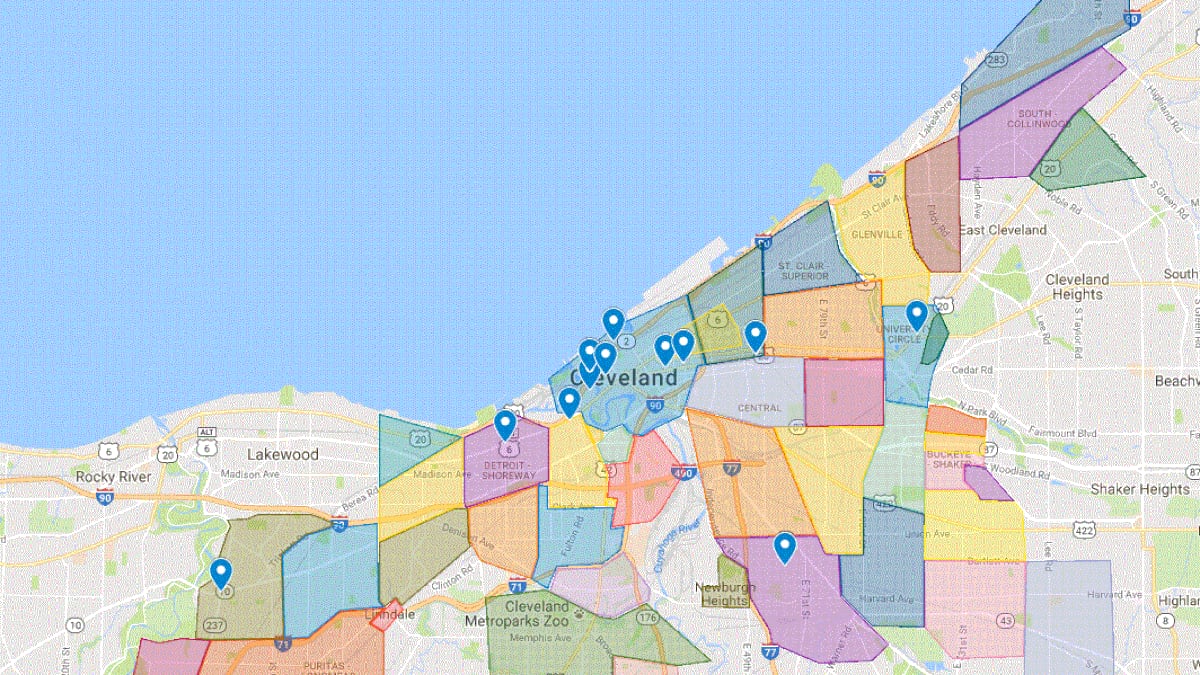 Published: Oct. 14, 2016 at 10:20 AM EDT
|
Updated: Oct. 14, 2016 at 10:24 AM EDT
CLEVELAND, OH (WOIO) - A reddit user in Cleveland took a stab at identifying every Cleveland neighborhood -- did they get it right?
Users have been jumping in to help identify where one neighborhood begins and one ends. More than 60 people have commented on the thread started by armstrong452.
The reddit user said they used a little bit of their own knowledge of the area and some Google searches to create the interactive map below. Forty-two neighborhoods are identified, as well as locations like the Warehouse District, Campus District, Uptown and more.
Behold! I created this interactive map of every neighborhood in Cleveland! from Cleveland
Download the Cleveland 19 News app. 
Copyright 2016 WOIO. All rights reserved.