Bigfoot spotted in Ravenna home listing photos
Updated: Nov. 15, 2019 at 12:38 PM EST
CLEVELAND, Ohio (WOIO) - Looking for a home in the country with room for Bigfoot?
Century 21 Goldfire Reality agent Shauna Bailey's listing in Ravenna is getting some attention after Sasquatch made a cameo in her property photographs.
Bailey bought the costume around Halloween and intended to use it to get some attention for a vacant land listing.
However, when she mentioned it to the sellers on Hattrick Road they were all for including the mythical upright-walking, ape-like creature in their photos.
Bigfoot appears in several outdoor photographs, but also shows up having a cup of coffee in the kitchen.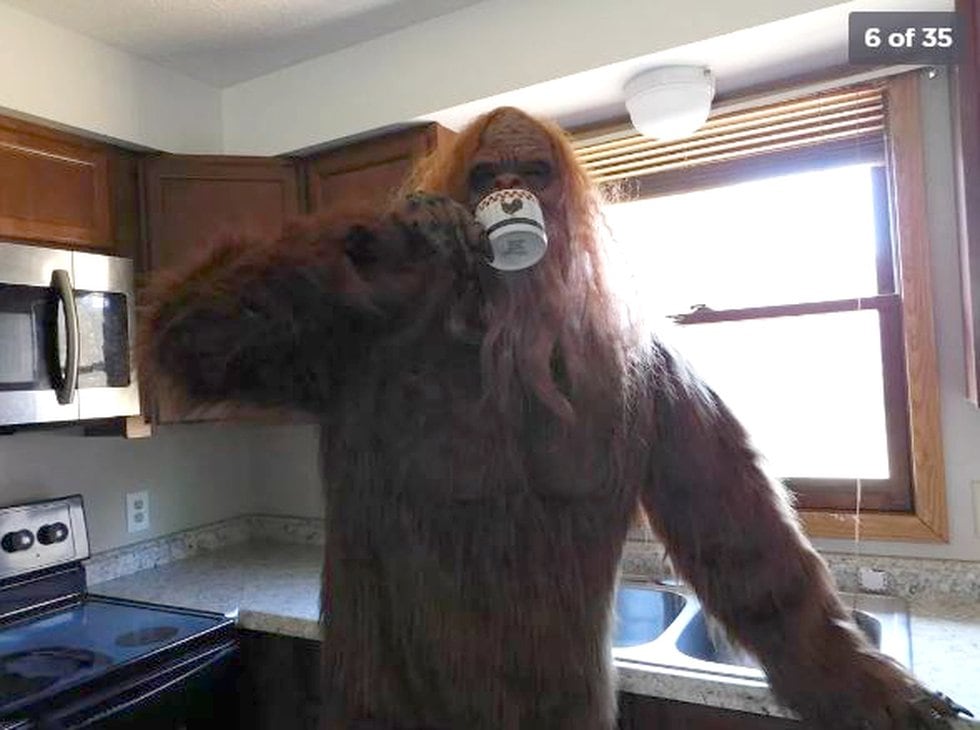 "I had one where he was peeking in the window," Bailey said, "but I thought that might be too much."
Bailey said the listing is getting the attention of other agents who have told her they like it.
"I try to take the stress out of home shopping," Bailey said.
One thing Bailey can't rule out is a cameo in her other listings.
Coincidentally, the 6 foot, 4 inch Sasquatch is exactly the same height as her husband.
Copyright 2019 WOIO. All rights reserved.